What is happening to the world?! How has it come to this?!
When I first heard about Coronavirus crisis it seemed like a faraway issue until it affected our own community. Within a matter of days, we were notified that everything, besides essential work, will be shut down till April 7th. All schools, gyms, shops, places of worship will be closed: possibility of that date being postponed too. We are practicing social distance, 6 feet apart, and issued to shelter-in-place (stay home as much as you can).
Hopefully, this extreme strategy will slow the spread of this contagious virus and give hospitals time to process and recover from an influx of patients. But lots of people and businesses are hurting with each passing day.
For our family, this kind of bubble-like existence is familiar and we're coping with it okay. It's just weird that everyone else is doing the same thing. If you know our clan, we are paranoid of coughs and germs. Ellis' underlying heart condition puts her in the high-risk category and we know how sick she can get. This means our immediate family cannot catch something or else she will catch it too. So stressful: these things are out of my control as much as I try to control the environment. So when we hear a cough, we slowly distance ourselves and start running for the hills.
I've heard many people say that 'it will get worse before it gets better.' I hope that we will soon leave the worst place and transition into the upswing of this situation. The aftermath will be difficult as we grapple with the effects the shut down will have on people's finances, plans, and life situation.
---
My sage friend from NYC sent me these two poems and their words and imagery speak vividly about the reality we are currently in. I hope you enjoy them as much as I did.
"And the people stayed home. And read books, and listened, and rested, and exercised, and made art, and played games, and learned new ways of being, and were still. And listened more deeply. Some meditated, some prayed, some danced. Some met their shadows. And the people began to think differently. 
"And the people healed. And, in the absence of people living in ignorant, dangerous, mindless, and heartless ways, the earth began to heal. 
"And when the danger passed, and the people joined together again, they grieved their losses, and made new choices, and dreamed new images, and created new ways to live and heal the earth fully, as they had been healed." ~Kitty O'Meara
My prayer is that we will become a healthier, more resilient, and compassionate people as a result of this. God, help us weather this sudden storm!
In this time of forced hibernation, if you haven't done so yet, let's read God's words, pray for wisdom, discover his promises, and find ultimate security in God's presence.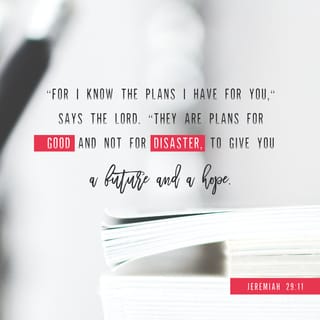 Categories: Faith journey Personal growth
singlikewildflowers
Welcome to my blog! My name is Esther and I'm so happy you are here. I'm an avid nature photographer and a daydreaming thinker. My posts revolve around photos of nature's beauty, homeschooling adventures with my 2 kids, sporadic reflections on my child's heart condition, Bible reading reflections, gardening feats, and other mish mash things. Hopefully you'll leave encouraged, pensive, or smiling at the simple things of life. Thank you for stopping by and hope you'll find some interesting posts to read!